E-VOVLE
Branded AR Filters Provide Brilliant Business Benefits
Updated: Jan 24, 2022
Brands can now engage with their fans at their deepest level by creating their own custom AR Filter. It's also why big brands like Netflix, Gucci, Lego, Adidas and H&M continue to make their own social AR experiences. Find out more…
Instagram Stories AR Filters - what are they?
The future of Augmented Reality (AR) is not as futuristic as you might think. Director have been doing that for years (I apologize if you thought the dragons and direwolves in Game of Thrones were real).
Through the last few years, technology has progressed at its normal rate. Imagine the virtual catalog in Fight Club back in the late 1990s and early 2000s. Now it's on your phone. Upon the release of Pokémon Go on the Nintendo 3DS, a wide range of people chased this yellow figure around the world. The Instagram Stories AR Filter combines real-world images with virtual computer-generated and/or video effects. Using them as face filters for Instagram Stories is the most common use on the platform. Photos and videos can also be filtered with various types of filters.
Instagram introduced face filters in 2017. People loved them right away. Usually in an amusing way, people like the chance to modify their pictures and videos. But in all honesty, Instagram can't take credit for face filters. They resemble Snapchat's Lenses quite a bit. Face filters were, however, previously controlled by Instagram.
Facebook's Spark AR Studio platform, however, allowed brands, celebrities, public figures, and other popular creators to create and share original face filters via Instagram in May 2018. Spark AR Community has around 20,000 users, so many custom filters are probably not known to most users.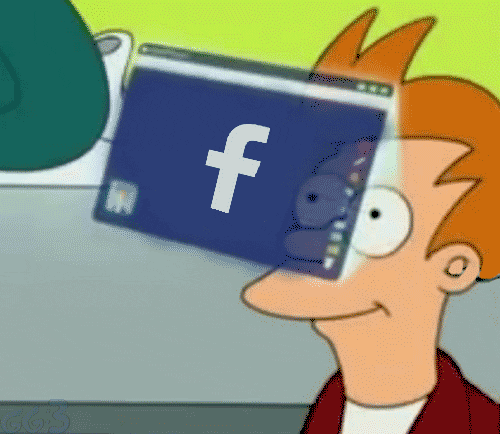 This is an excellent way for brands to build loyalty because people must follow the brand (or at least visit their profile) in order to access the filter.
How Does An AR Filter Or Augmented Reality Filter Work?
The concept of Augmented Reality (AR) enables us to put digital objects into a realistic environment. They can enhance our perception of reality in a fun and educational way. The social media version of augmented reality is AR Filters. It's hyper-immersive, available on Instagram, Facebook, Snapchat, and TikTok, and with E-VOLVE agency, they can be created cost-effectively, quickly, and to any specifications you desire. Some AR Filters get billions of impressions, so they are highly engaging.
9 Brilliant Benefits of Branded AR Filters in 2022
1. Augmented Reality is more engaging than video, and video is a HUGE market.
Instagram has over 1 billion monthly users, making it the largest platform for branded Augmented Reality AR Filters. This is a colossal number of eyes looking for engaging content. Researchers have shown that users of AR Filters use them for 75 seconds on average - 4X longer than those who use mobile video.
2. AR ads on Facebook and Instagram are here!
Facebook ads are a popular way to reach your target audience and increase brand awareness and online sales. Currently, Facebook allows you to create AR Filters ads where the user can use your AR Filter within their newsfeed. And on 16 September 2021, Facebook announced that Instagram AR Ads, allowing users to do fun things like place furniture inside their homes.
3. Customers can try products before buying
Filters for AR are becoming more dynamic and faster. About every two weeks, Facebook updates their AR platform and with it, new features. For example, 'Which Character Are You?'' AR Filter also went viral in late 2019. Creators were given access to it along with other new features introduced at the same time. There will be a lot more of these features coming, and the first brands to leverage them will have an advantage.
4. More than 80% of users follow brands on Instagram
Users want to see more branded content on Instagram. 80% of users follow brands on the social network.
5. 60% of users discover new products regularly on Instagram.
New products and brands can be discovered through social media.
6. Insta Stories are used by 500m people every day, and AR filters work great with them
7. AR content improves memory recall by 70% compared with non-AR content
Zappar describes Augmented Reality experiences as uniquely memorable. This means that AR is a particularly effective way to deliver and retain information. For potential customers who use their Augmented Reality AR filters, advertisers and brands can achieve a 70% higher recall rate than with non-AR such as video.
8. You're in good company. It is expected that big brands will spend a lot more on AR and AR filters.
It is projected that AR ad revenue will grow from $68 million in 2019 to $13 billion in 2022.
9. Your brand can benefit from AR filters in more ways than you think
A new fancy feature is added to Facebook's Spark AR platform about every two weeks. The first brands to use these features will have an advantage over those who follow. Here are a few examples of the types of AR Filters E-VOVLE can create:
Mini-game AR Filters (Truth or Dare, Trivia Questions etc)

Face and back camera effects

Face Filters

Randomisers (Which Disney Character Am I?)

Make-Up Filters

Mini-game AR Filters (Truth or Dare, Trivia Questions etc)

User interactions (open mouth, head shake, head nod, smile, blink and more)

Add images and videos from your device to the effects

Try on products (hats, glasses etc)

Real-world effects (placing furniture)\

Hand and image target-trackers

Add music and SFX
This is just a small sampling of the AR capabilities brands can use. The possibilities are endless.